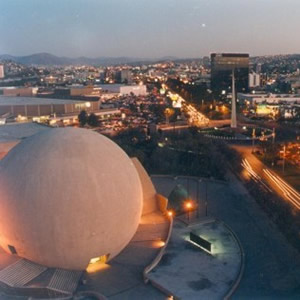 By Adina Moloman
Source: Metal Center News;   Siglo 21
Ryerson Inc., a major processor and distributor of metals in North America and China, who has developed a network of service centers throughout the United States, Canada and China, has opened last month a new service center in Tijuana.
This new investment in Tijuana is part of corporate investment strategy with a new service center in Salt Lake City and other in Monterrey, a new plate processing facility in Eldridge, Iowa, and a new bar products depot in Houston.
Those new facilities in Tijuana and Monterrey are part of Mexico Manufacturing logistics.
The new service center, which start operating two weeks ago in Tijuana, has a 78 thousand square feet (78,000 square feet) surface, according to a press release issued by the company and creates 15 more jobs.
Ryerson Metal facility in Tijuana is located  in the Industrial Park La Encantada with equipment as:
[unordered_list style="bullet"]
Sheet and Bar racks,
Cut To Length Line .6mm – 3mm x 60 wide line, Blanking Capacity* .45mm – 2.5mm x 818mm wide,
Slitting Capacity* .45mm – 2.5mm x 1550mm wide, HYD-MECH model H18A
Bar Saw 18" x 18",
Laser Burning Machine ESOP 3000 watts up to 5/8", 2 tables 8 X 22 and 8 x 32,  3 Forklifts, 2 Cranes, Packaging Equipment y Truck and Trailers for Local Deliveries.
[/unordered_list]
The presence in Tijuana is explained due to a large number of clients.
The facility in Tijuana is working for achieving AS 920 certificate (required for the aerospace industry) and also ISO 9000, by 2012.