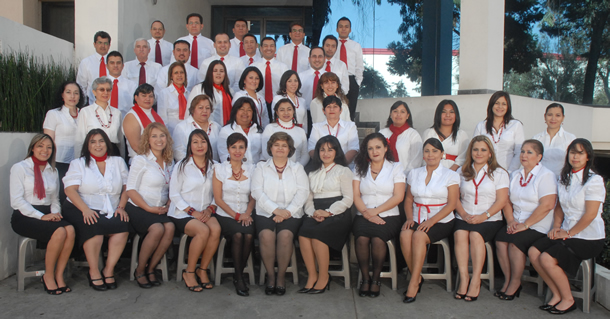 Expert Guides to Increased Profits in Mexico
Built on a foundation of impeccable integrity and a company-wide commitment to providing quality service, Made In Mexico, Inc., has been offering clients a full range of Maquiladora Management Services since 1985. Our goal is to increase your competitive advantage by lowering your manufacturing costs. Our successful history includes assisting over 100 companies operate their Mexican Maquiladoras with ease and minimal issues.

Lead by principals with a combined total of over 70 years of maquiladora manufacturing experience, the highly skilled staff of Made In Mexico, Inc. specializes in the areas of Administration, Import/Export, and Human Resources. The U.S. Team in our San Diego office handles all of your customs compliance and business development needs. Further south, our Tijuana-based Mexico Team takes charge of Personnel, Accounting, Logistics Control, Payroll, and Regulatory Compliance issues related to your Maquiladora. We will be able to provide your Mexico Manufacturing company with access to other Mexico manufacturers that will greatly help with your local sourcing requirements.

Guided by a philosophy of honesty and transparency with its clients, each member of the Made In Mexico, Inc. team goes the extra mile to stay current on all the latest industry developments that can impact your Maquiladora operation. Goal-oriented, dedicated, and knowledgeable in all facets of their trade, the Made In Mexico, Inc. team has the experience, infrastructure and talent to separate fact from fiction and decipher complex regulatory meanings and their implications to your business. If you wish to forego the bureaucratic headaches associated with Manufacturing In Mexico and focus your energies on more important things, like your production — Made In Mexico, Inc. is a partner you can count on.
Your Connection to Mexico's Low-Cost Labor Force
At Made In Mexico, Inc. we foster the appropriate government and industry-related relationships to lobby on your behalf when needed. Made In Mexico, Inc. is an active member in all the key Maquiladora organizations and associations in both the United States and Mexico.

When it comes to increasing your company's bottom line through Mexico's lower labor costs, there's no need to reinvent the wheel. Simply draw on Made In Mexico, Inc.'s wealth of knowledge and years of experience in the Maquiladora industry.

Contact Made In Mexico, Inc. today, and we'll analyze your company's individual needs and determine the best-case scenario for maximizing your profits.
Made In Mexico, Inc. Mission Statement
We strive to provide Maquiladora Management Services through state-of-the-art technology, innovation, leadership and partnerships.

Our mission is to be the leader in providing the most comprehensive and the highest quality Maquiladora Management services and to build unrivalled partnerships with and value for our clients, through the knowledge, and the dedication of our people, and to deliver the best possible services in the area of financial, human resources and importation and exportation management leading to superior results for our clients.