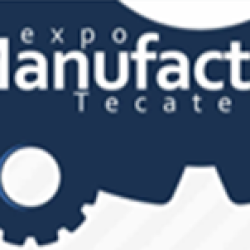 By Adina Moloman
Source: SEDECO
Expo Manufacturing Tecate 2011 took place last Thursday, October 27th, at the Convention Hall Peregrinos in Tecate, B.C, Mexico.
This was the first edition and the event, which aimed to provide business opportunities in the region, attract new investments that can encourage the development of the industrial sector in Tecate.
Also the event aimed to promote companies and suppliers from Tecate region that have a competitive level, in order to incorporate them at the productive supply chain.
At this inaugural edition as a result we can see more than 700 attendees from California and Baja California.
The total visitor number was more than 700 attendees, a largest gathering of representants (CEO'S, managers and key executives), who will get more productivity, knowledge, and business networks.
The event attracted more than 50 manufacturers, exhibitors, speakers, and government delegates from the widest range of sectors such as Mexican Maquiladoras, Commerce and Service sectors.
Even if the Tecate Maquiladora Industry grew from smaller assembly shops that were originally in Tijuana, it was registered an accelerated industry in the 1980's.
In Tecate there are around 110 maquiladoras, with fewer than 6,000 employees. Tecate maquiladoras must rely upon Otay Mesa, Tijuana and San Diego for developed airfield and transfer operations. Also most Mexican shelter Companies in Tecate must rely upon Tijuana and San Diego based support companies. A review of Tijuana's network would be required for new start-ups in the Tecate area.