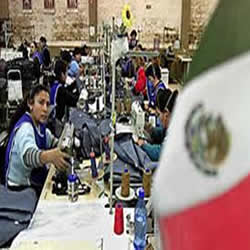 By Adina Moloman
Source: The Wall Street Journal, Presidencia de la República
At the presidential house, Mexico President, Felipe Calderon, gave a declaration this Tuesday, October 11, 2011, over an executive decree signed this week, granting tax incentives to the Mexico Maquiladora Industry.
This decree will extend the tax incentives, which would have expired at the end of this year, to 31 December 2013. A direct benefit that was mentioned is that will encourage new investments in this industry and also the employment in the sector will increase, supporting the Mexico Maquiladora Program.
Looking back, the initial tax breaks were initiated in 2007 by the Secretary of Finance and Public Credit to minimize the impact of the IETU on investment especially that affects the interests of the Mexico Maquiladora Sector.
The purpose of this New Flat Tax was to raise Federal tax revenue in order to achieve economic growth and social justice.
January 1, 2008, a new Flat Tax known as IETU came into effect in Mexico as part of President Calderón, tax reform program.
The decree will put off for another two years the Flat Rate Corporate Tax (IETU) of 17.5%.
It is expected that 6,400 companies established in Mexico will benefit from this measure, especially those who operates in the aerospace sector, telecommunications, electronic and automotive industries.