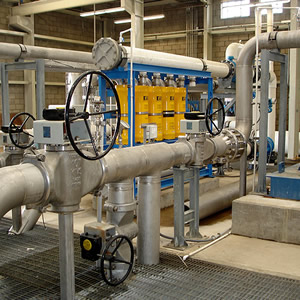 By Adina Moloman
Source: Global Water Intelligence; Water World Weekly Newscast.
Rosarito, Baja California was selected for developing a 379,000 cubic meters per day facility and 40-kilometer pipeline desalination plant to serve customers in both Baja California, Mexico and the California, US.
The investment is actually a joint venture of NSC Agua[1], that is 50 percent owned by the Cayman Islands based Consolidated Water (CWCO)[2].
The plant construction recently was passing through a difficult period because the lack of additional funding as a inability of project company NSC Agua.
The facility was set for construction at the end of 2011, and could be operational by early 2014, if everything goes according to the original plan.
Cayman Islands based Consolidated Water (CWCO) is considering to find an investor to buy out its share in NSC Agua.
It is expected that this third party will buy NSC Agua stake for $4 million.
---
[1] NSC Agua SA de CV (NSC) is a Mexican company that has been formed to pursue this project opportunity.
[2] Consolidated Water Co. Ltd. (CWCO) designs, builds, operates, and in some cases finances seawater reverse osmosis (SWRO) desalination plants and water distribution systems in several Caribbean countries, where the supply of drinking water is scarce and the use of SWRO is economically feasible. The Company was established in 1973 as a private water utility in Grand Cayman.