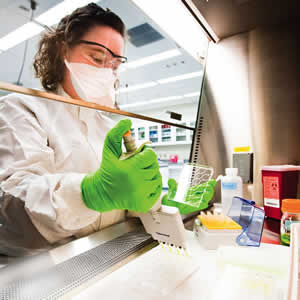 By Adina Moloman
Source: San Diego Dialogue publication "Borderless Innovation", U.S. Food and Drug Administration (FDA) portal www.fda.gov
There are four strategic life science regions identified in Mexico:  Guanajuato, Jalisco, Morelos and Nuevo Leon with strong clinical research clusters and other clusters related to FDI more specifically oriented to pharmaceutical manufacturing.  In the past years it was included, Baja California an industrial and academic potential in biotechnology. To sustain that the city of Ensenada is counting with a few research & development centers focusing mainly in areas such: Oceanology and Marine science, Optics and applied physics, Marine and agricultural biotechnology, Information & Communication technologies, Nanoscience and nanotechnology, etc.
A good example at the Tijuana Border can be the life science clusters in San Diego and Orange counties.
There are a increasing number of research centers, particularly in those five regions mentioned before because their growth in patent activity, advanced manufacturing and clinical trial activities, more infrastructure and incubators expansion, with new and update regulatory frameworks.  Only to remind you recently it was published modifications to existing regulations governing health products, referring to the process for registration of generic products which it was published in a previous blog. With the update in the regulatory framework manufacturers may register their products for testing prior to the expiration of an existing drug's patent.
The birth control pill has its roots in Mexico and now a biopharmaceutical treatment for scorpion envenomation developed entirely in Mexico was approved for sale in the United States by the U.S. Food and Drug Administration (FDA).  The product, Centruroides (Scorpion) Immune F(ab)2 Intravenous, proprietary name Anascorp®, was developed by the Biotechnology Institute of the National Autonomous University of Mexico (UNAM) and is manufactured by Mexico City-based laboratory Instituto Bioclon.
Anascorp®, is indicated for the management of patients with clinically important signs of scorpion strings. In Mexico, the proprietary name is Alacramyn® and exists for its intern use since 1996.
There are positive educational trends in life sciences in Mexico. Mexico's National researcher System, known as SNI (in Spanish) is showing that the number of researchers registered in health , biotechnology and agricultural science was doubled in the last past two decades, which goes hand in hand with the number of scientific publications in life sciences areas.
A new indicator is the FDA increased in Mexico, which is actually showing an increasingly skilled local workforce. The rising of biomedical device firms in Baja California is the result of intense promotion activities by the State and local economic developers.
Those regions can represent a strategic option (cost-quality-location) in terms of Nearshore Outsourcing for pharmaceuticals transnational companies.