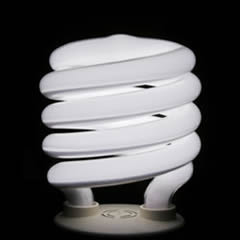 By Adina Moloman
Source: World Bank, Siglo 21
Through "Sustainable Lighting" Program, Mexico is showing that it is possible to implement a large-scale energy efficiency program in the residential sector.
With this program, the public may exchange working incandescent bulbs (4 pieces) for other 4 energy saving CFL bulbs at designated sites set up in stores like Coppel or Soriana.
The program distributes energy-saving bulbs through national market distribution channels and is implemented in coordination with government officials and the transnational company Philips Lighting[1].
Philips Lighting Mexico was selected to be part of this program, for its longstanding commitment to sustainability through the development of innovative lighting, including light-emitting diode (LED) technologies.
This is a good example how the Maquiladora Sector is an active participant at the social and economic aspects of Mexico, as a FDI host country.
The program is respectful towards   the natural environment by saving electric power and by avoiding the emission of greenhouse gases produced when fossil fuels are used to generate electric power.
Sustainable Lighting has set a goal of replacing 22.9 million light bulbs during 2011 and 2012 and recently proclaimed surpassing the 6 million mark.
---
[1] Philips, headquartered in the Netherlands is a market leader in cardiac care, acute care and home healthcare, energy efficient lighting solutions and new lighting applications.