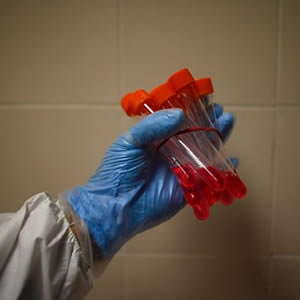 By Adina Moloman
Source: www.presidencia.gob.mx/latest news
Last month President Calderon announced the new Health Input Regulation Reform. This will be a good opportunity in Mexico for the pharmaceutical industry that will be able to develop new medicines and increase their market.
Mexico's General Health Law was reformed on June 11, 2009, where the law was amended to include an article 222 bis, which defined biotechnological drugs, and allows for the approval of so-called biocomparables.[1]
There are millions of dollars invested in biotechnology plants by countries like India or China.
With this Mexico is at the vanguard of medicine with biotechnological origin in Latin America.
The new biotechnological medicine development in Mexico is under the regulation of Federal Commission for Protection from Health Risks (COFEPRIS).
This medicine is dedicated specially to the treatment of hereditary diseases such as hepatitis, diabetes, cancer, multiple sclerosis and cardiovascular diseases.
This decree represents a significant opportunity for the Maquiladora Industry involved in biotechnological medicines.
The goal of the reform is to encourage competitiveness in Mexico by regulating the manufacture and approval of these medicines, positioning Mexico as a major player in the field of biotech medicines.
Another important goal is making them more affordable and hence fostering their access to the population.
---
[1] Biocomparable drug is the biotechnological drug that shows comparability for safety, quality and efficacy with the reference biotechnological drug, through the tests established in the low, regulations and other provisions. (www.managingip.com/article)