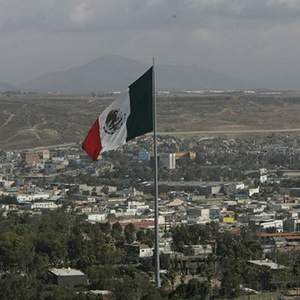 By Adina Moloman
Source:  www.tijuanainnovadora.com
Tijuana Innovadora Second Editions runs from October 12 to 21, 2012. This was announced by the Executive Coordinator, Alejandro Bustamante, where the preliminary program for the next year should be over by the October 2011.
It is expected to be a huge event, with the participations of global technology leaders, to highlights the role of innovation in different industries.
At the inaugural Tijuana Innovadora conference, last year, which was held at the CECUT Center, from October 7 through October 21, 2010, had major presence from speakers such us: former U.S. Vice President Al Gore, Twitter founder Biz Stone, media personality Larry King, Wikipedia founder Jimmy Wales, chairman and CEO of Telmex, Carlos Slim etc.
Last year, each day during the event, important presentations from diverse industries was highlighted, with themes such as: Electronics and communications; Aerospace / videogames; entertainment and culture; industry, arts and technology; automotive industry; medical industry; art, culture and digital commerce; health service and tourism; logistics; Nobel laureates and innovators; etc.
The first edition included a free, public pavilion dedicated to transnational companies and Mexican companies with operations at the Tijuana Border.
The purpose of this second edition, as well as the first edition is to present Baja California and especially the Tijuana Maquiladora Industry as a global hub industry region for innovation in technology, with important clusters such as: aerospace, automotive, medical device, electronics, etc.