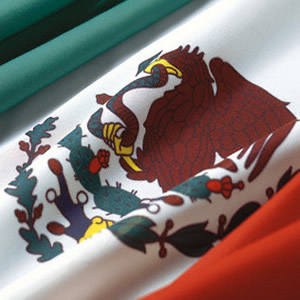 By Adina Moloman
Sources: SE, Secretaria de Gobernacion
On June 16th 2011, in Mexico was  published a decree  that regulates export control regime for conventional weapons, dual-use goods, software and technologies that pose a risk of interception, which  it actually came into effect on October 21, 2011.
All this mentioned above are subject to an export permit issued by the Ministry of Economy.
The authority that will set policies for export permits it is the new Committee for Export Control of Dual-Use Goods, Software and Technologies.
This Committee will follow the standards of international security set by the Wassenaar Arrangement, the Australia Group and the Nuclear Suppliers Group.
Before this Mexico lacked of an export control regime of the manufacture and proliferation of goods susceptible to be used in the production of conventional weapons or weapons of mass destruction.
What exactly it will be under the jurisdiction of this Committe? So this committee will be responsible for export permits of: software, technology or any other dual-use goods, including transmissions that contain data-processing programs, or the transfer of data or communications by electronic media, telephone, satellite or any other means of communication that might be intercepted by non authorized groups.
Also it was established what are the exemptions to this requirement. Those are: exports by the Mexican Government for humanitarian purposes operations and also for  peacekeeping missions;  Exports to countries which are party to an export control program where Mexico participates (it is presented a list in Annex IV of the decree);  Countries with which Mexico maintains a reciprocal acknowledgement of export control systems.; Exports to the US and Canada by Mexican companies; Exempted goods by the Ministry of Economy after approval of the Export Control of dual use goods, software and Technologies Committee.
According to a declaration of a Secretary of Economy member, this resolution will encourage new investments on high technology sector with a positive effect on Mexico Maquiladora Industry. New sources of investments are opened to Aerospace industry, Electronics, IT, Telecommunications.