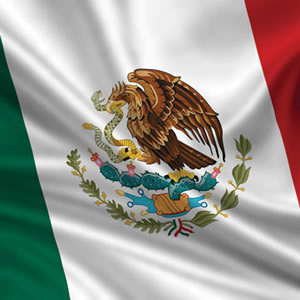 By Adina Moloman
Source: 2015 19th Annual Third Party Logistics Study
Large manufacturers are increasingly moving production to Mexico and this creates business opportunities for the Mexican logistics sector also, according to a new survey, The 2015 19th Annual Third Party Logistics Study.
The survey mentions the main reasons for shifting operations to Mexico from other regions, in descending order of importance: lower cost wages, operations closer to the consumers market, risk management, tariff/tax incentives, lower overall operating costs, competitive advantage, exchange rate, closer to supply sources, reduced freight transport time. Relocating operations to manufacture in Mexico from other regions of the world is becoming a fact and the investment is coming especially from the U.S. (55%), China (36%) and Canada (9%).
The study mentions that overall there is a significant logistics cost reductions from moving operations to Mexico. The advantages of moving production in Mexico closer to the distribution market, the US market, is that it shortens the supply chain and enables companies to carry less inventories which means lower costs of production. So, shippers reported an average logistic cost reduction of 21% compared with other parts of the world; inventory cost reductions of 12% compared to 9% globally, order fill rates move to 77 % from 68%.
There is a growth of logistics services in Mexico but there are many challenges and opportunities for this sector.  The challenges for Mexico's logistic industry mentioned in the study are: lack of quality infrastructure, limited use of technology and certain regulatory aspects.
Other challenges for the Mexico's logistic industry are the limited licenses for customs brokers in Mexico, which can also provide opportunities for the service providers in this field.
The study is underlying the little use of information technology by small and medium sized companies that provides the service to Mexico Manufacturers. According to the survey technologies such as warehouse management equipment and software and asset and vehicle tracking solutions need to be increasingly adopted to ensure cost effectiveness.