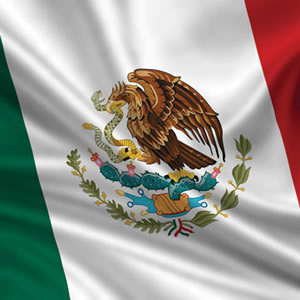 By Adina Moloman
Sources: Maquila Portal, www.brembo.com, Reuters, http://www.cmtevents.com
With qualified low labor and logistics costs and extensive ties to the U.S. economy, the Mexico Manufacturing Sector is a significant beneficiary of FDI. Recently, several facilities manufacturing in Mexico were established to produce high-value items that are expensive to ship, such as vehicles and autoparts, appliances and furniture.
Mexico is seeing increased interest from Italian investors, for the purposes of serving export and domestic markets alike.
The Italian financial and insurance group SACE mentions a number of US$1.13 billion investment values of Italian companies in Mexico. The same group is announcing that Italian corporations are planning to investment in Mexico in the next years totaling US$93.4 million in different projects.
The new investment projects will be in the segment of automotive components, renewable energy and technologies for the exploitation of offshore deposits, according to the SACE group.
It's well known that the automotive and auto parts industry is a major export earner for Mexico, and accounts for a large part of its manufacturing base. The Mexican auto parts output has reached the number of the $82 billion in 2014 and is expecting to grow considerably in 2015.
The Italian auto parts producer Brembo will be one of the few investors in this sector.  Brembo will build a new facility in Mexico to produce aluminum calipers. The total investment is of US$39 million and includes aluminum foundry and machining facilities.
Another Italian investment is in the energy sector. Mexico's state-owned Petroleos Mexicanos (Pemex) has signed last year a memorandum of understanding with Italian oil & gas major Eni, to collaborate on the following areas: natural gas exploration and production, refining and petrochemicals. It seems that they included environmentally conscious practices into their agreement to minimizing emissions from upstream oil and gas production.
Italian sales to Mexico in 2014 was totalling of nearly US$3.1 billion and were concentrated in the areas of instrumental mechanics, metallurgy and transport, the SACE group said.