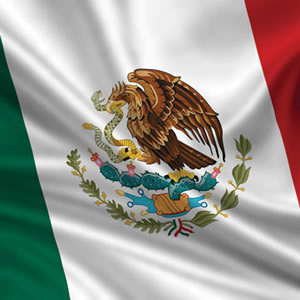 By Adina Moloman
The San Diego Regional Chamber of Commerce will host its 8th Annual Mission to Mexico City on April 15-18, 2013. As one of the biggest advocacy missions hosted throughout the year, the San Diego/Baja California trip to Mexico offers an excellent opportunity for the Baja California/ California regional business community to focus on three major issues: trade facilitation, business opportunities and border crossing.
At last year's event the major themes discussed were: border crossing, international trade and immigration. As a consequence of the last year event many cross border measures had been implemented, many of them discussed in previous blogs.
During this annual mission, representatives of a mix commission from California/Baja California will meet with key members of President Enrique Peña Nieto administration with its representatives of the Departments of Communications & Transportation, Economy, Energy, Foreign Relations, Governance, Health and Tourism, Senate and Chamber deputies. In addition in assistance will be the Embassies of the United States and Canada and business leaders from a variety of US –Mexico Corporations.
Recognizing the ongoing business potential the northwest Mexico market offers U.S. companies, the trip will also provide the elements for those interested to enter to an extend Mexican marketplace which is twice the size of Canada's marketplace, and which has experienced a growth on its middle class population.
With almost 1,000 Mexican Maquiladoras located in Baja California many of these companies are aggressively seeking local suppliers from Southern California and this event creates a good reason to rethink commercial border crossing and trade facilities in order to meet demand.
This is a good event to learn more about how to grow their business operations across the region, especially in the fields of Aerospace, Biotechnology, Commercial Real Estate, Energy, Environment, Mexican Stock Exchange, Telecommunications, among others.