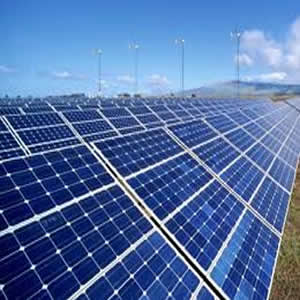 By Adina Moloman
Source: Compound Semiconductor, Maquiladora Industry News
Baja California potential for renewable energy generation is substantial. As we've seen in an article before there are a few interesting projects when it comes to wind energy. Also when it comes to solar, Mexico has no infrastructure in terms of solar energy technologies like solar photovoltaic (PV), concentrating solar power (CSP) and passive solar thermal (hot water heating).
Baja California is expected to be one of the largest growth markets for solar power in the next 5 years with investments of transnational companies' part of the Maquiladora Sector. 
The good news is that Baja Sun Energy SRL announced the formation of the first integrated solar business located in Mexico, where the Construction of a concentrated solar system manufacturing plant, that will begin later this year at Silicon Border CleanTECH Park, in Mexicali.
Is expected an investment of $500 million over the next four years. The factory located at the Silicon Border CleanTECH Park is expected to generate over 100 MW annually. The total number of direct employees is more than 4,000.
A second plant is expected to be built at the same industrial park by Arima[1] with a turnkey Concentrated Photovoltaic Solar manufacturing equipment line to manufacture cells, modules and dual axis tracking systems.
The Mexican employees will be trained in the Arima Eco factory in Taiwan.  Another 4000 jobs are expected to be created in the region with this second factory, totally will be more than 8,000 jobs created in the region.
Additional plans call for sales operations across the Tijuana border, or San Diego.
---
[1] Baja Sun and the Taiwan company Arima Solar complete agreements making Arima a stakeholder and supplier of Concentrated PV Solar technology, Gallium Arsenide Semiconductors and other materials to Baja Sun.