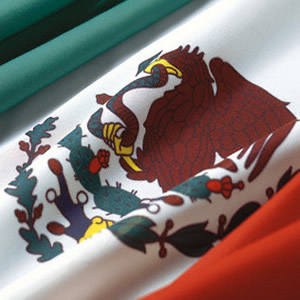 By Adina Moloman
According to INEGI, Mexico recorded a trade surplus of 1657.61 USD Million in December of 2013. The Balance of Trade in Mexico has reached a record high of 1752.97 USD Million in March of 2013 and an all time low of -3292.31 USD Million in October of 2008.
The good news is that the Mexican economy recovered from the severe contraction generated by the 2008-2009 global financial crises.  Since then the economy experienced an average annual growth of 4.5 %.
According to a declaration of the Mexican Secretary of Economy, the increase in trade is one of the benefits that free trade agreements has generated for Mexico, mentioning that prior to trade liberalization, exports from Mexico were primarily energy, and now due to an remarkable effort of promoting the industries sectors Manufacturing in Mexico, the export is currently around 80 percent of manufacturing.
Trade between Mexico and the rest of the world grew by almost 800 billion of dollars in 2013 according to the same source.
Last year Mexico's main exports were automobiles and related products (24 percent of total exports), oil and oil products (14 percent) and agricultural products (3 percent).
Last year Mexico's main imports were metallic products, machinery and equipment (50 percent of total imports), mining products (13 percent), chemical products (6.3 percent).
In 2013 the Oil exports recorded the highest drop (6.2 percent) and auto manufactured goods sales grew by 7.7 percent.
For 2013, Mexico´s main trading partners: United States (78 percent of total exports) followed by Canada, China and Japan.
Mexico's main imports are from United States, 51 percent of total imports.
Sales to the US in 2013 comparing to 2012 increased 6.7 percent while those to the rest of the world increased 0.2 percent.