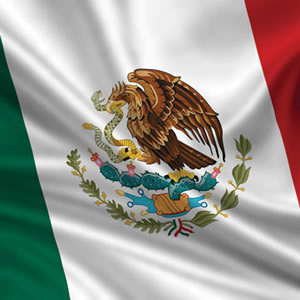 By Adina Moloman
Sources: SEDECO, Mexicali Industrial Park
Baja California has developed a public-private partnership that works to attract investment to the area from around the world. The state government in particular is playing a greater role in attracting foreign direct investment (FDI), in an effort to recruit businesses to invest and create new jobs in Baja California. Recently, a group of economic development officials from the Ministry of Economic Development in the state of Baja California during a local tour have met with officials and businesses located in the state in order to outline the benefits of keeping investing in the region. The government delegation find out that many Mexico Manufacturers located in the state are planning on expanding their operations locally.
A total Investment of US$248 million has been announced for the State of Baja California after the tour.
The main investment of 200 million dollars is about to be made by Technip, ADDO Group, Phanteon and Marben Energy LLC, for the construction of an electric generation plant of combined cycle in Tecate. The project is expected to start in September 2015.
The remaining 48 millions dollars comes from expansion projects of other players manufacturing in Mexico such as: Motorcar Parts of America (MPA) Breg, and Scantiebodies.
Motorcar Parts of America, Inc is a leading manufacturer, remanufacturer, and distributor of aftermarket automobile parts. Motorcar Parts de Mexico, S.A. de C.V. was established in Tijuana ten years ago and is one of the most sophisticated starter and alternator remanufacturing facility in the world. The plant has technically-advanced equipment and operates in a 310,000 square feet space with around 1,000 employees and is producing around 9 million units per year. The company announced a US$25 million investment to almost double its production capacity, creating 500 new jobs.
Breg another medical company established in Tijuana which provides premium, high-value sports medical products and services for an advance orthopedic patient care, invested recently US$2 million to expand its production capacity, adding at the same time another 100 employees.
Scantibodies Laboratory Inc. offers healthcare management based on advanced diagnostic, monitoring and treatments. They established an Imagenology and Therapy Center in Tecate, Baja California and this year are planning to invest another US$7 million for laboratory equipment.