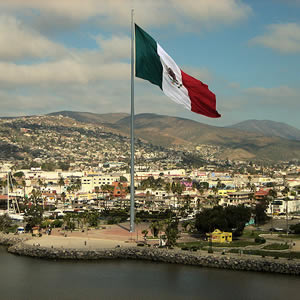 By Adina Moloman
Source: Transactional Track Record
Foreign direct investment (FDI) inflows grow year-over-year to millions of dollars in Mexico and at the same time there is also a positive trend regarding the Mexican M&A (mergers and acquisitions) market. The transnationals' US-based companies were the most acquisitive in Mexico last year, followed by transnational corporations from UK, Brazil, France and Switzerland. For instance there are several important deals in the high end market (>500) where Switzerland-based Partners Group acquired a majority stake in Mexican oil company Fermaca, for USD 750m; the US-based PPG Industries acquired the Mexico Corporation Consorcio Comex, for USD 2,300m.
In 2014, the Mexican transactional market closed with a total of 230 mergers and acquisitions, generating an investment volume of USD 30.10bn.
It seems that North America remains also the top region for the Mexican investors for a second year, with three acquisitions registered in the high-end market (>500m); two in the United States and one in Canada. One of the deals in the high-end market was the acquisition of Canada Bread made by Mexican company Grupo Bimbo, for USD 1.66bn.
Mexican corporations showed last year a much more interest in the European market, especially in Spain and Austria. Mexico-based Inmobiliaria Carso acquired a stake in América Móvil, for USD 5.90bn. We can mention also that Mexican telecommunications company America Movil has secured a majority stake (59.7%) in Austria Telekom. Mexico Corporation America Movil is considering making an offer to buy all of the European carrier's outstanding shares with the idea of expanding much more in Europe.
The Mexican entity Mexichem that manufacturing in Mexico high-end specialty products acquired Dura-Line, a portfolio company of CHS Capital, a Chicago-based private equity firm.  Dura-Line is a global leader in high-density polyethylene (HDPE) conduit, duct and pressure-pipe solutions for telecom and data communications, energy and infrastructure industries that has manufacturing facilities in the U.S., Mexico, India, Oman, Europe, and South Africa.
In spite of the fact that Mexican corporations decide to orient themselves on new markets in Europe and North America, they continue to have their major presence in Latin America. Ecuador for instance is a constant destination for Mexican investors.