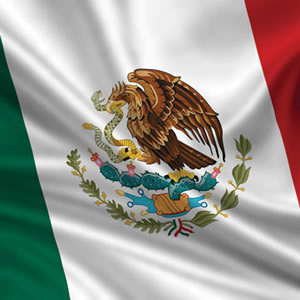 By Adina Moloman
Sources: San Diego Red, ABC NEWS
The Latin America region is aiming toward structural change in order to elevate its low levels of innovation and its productivity gap. Things are changing quickly in Latin America as innovation is making headway in this region.
Chile, Brazil, Mexico, Colombia and Peru are basically the main important Latin American countries that started recognizing the potential roles of science, technology, and innovation for improving the social and economic development of the region.
They are working on appropriate actions to make the regulatory system innovation friendly, and a strong patent system, which is extremely important for the investor confidence and on access to education with new technologies, etc. On the other hand, they are making a great effort that implies significant modifications in the current patterns of production, consumption, distribution, infrastructure investment etc.
Even when Chile, Peru and Colombia where the first in Latin America in attracting start-ups and create an innovation environment, they do not have the advantages that Mexico or Brazil have, which are large internal markets, the infrastructure to export world wide, the biggest education centers in Latin America to create the local talent, both are huge receivers of foreign direct investment (not that much in the innovation sector).
From all of them, Mexico is the most promising country to dominate the innovation in Latin America and for establishing manufacturing in Mexico. The arguments that are leading to this is that Mexico started to focus on improving the efficiency of its regulatory, business registration, tax processing and legal systems; it is also making great efforts in investing in education and infrastructure; has the proximity to US market and the Silicon Valley investors (so far is counting with three big innovation centers in Guadalajara, Monterrey and Tijuana with the same time zone as California); effective legal protections to undergird investor confidence. Mexico is also working in braking down monopolies; telecommunication is one of them, being a strategic sector for creating opportunities for start-ups and entrepreneurs that are creating a Mexico Corporation.
Mexico ranks 36th in ease of doing a business, comparing to 121st that Brazil ranks according to World Bank.
Both Brazil and Mexico are working to facilitate greater investments in innovation and technology and identifies gaps and needs in both the education and research areas, but these efforts are in their early stages of implementation.