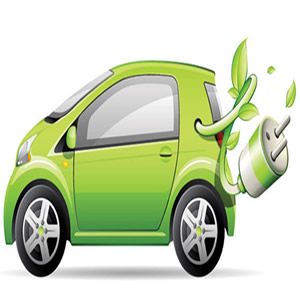 By Adina Moloman
Sources: Reliable Plant, Automotive Business Review
General Motors (GM) is planning to manufacture about 500,000 hybrid or electric vehicles (EV) per year by 2017 as part of the company's aggressive electric vehicle plan.
The GM electric brand for excellence is the Chevrolet Volt, but GM will launch soon the Spark EV model at the Los Angeles Auto Show. The Spark EV is GM's direct competition to the Nissan's Leaf and Ford's Focus electric. The distribution markets are considering for start in the U.S. and South Korea markets.
The carmaker is about to release into the market a new Spark Battery Electric Vehicle next year and has plans to build a new plug-in Cadillac ELR coupe with the same technology that powers the Volt in order to reach its ambitious investments in alternative fuel and advanced propulsion technologies.
Various technologies are involved including plug-in electrics, pure electrics and hybrids that use the e-Assist technology[1].
So far GM has sold 50,000 alternative energy cars with some form of electrification technologies that include the Volt and eAssist light electrification technology on vehicles including the Buick LaCrosse, Regal and Chevrolet Malibu.
In addition to building the next-generation hybrid and plug-in hybrid, GM is bringing battery system design and development in-house but the transmission assembly and the hybrid engines are manufactured outside US, for instance at their GM Mexico Manufacturing Company.
GM also is one of the leading users of renewable energy in the manufacturing sector. For instance, the San Luis Potosi, Mexico vehicle assembly plant was designed to reduce water consumption by 30 million gallons per year. The wastewater is pumped into an on-site treatment facility for re-use at their same Mexico Maquiladora plant.
---
[1] EAssist technology is the GM's global fuel system efficiency and alternative energy vehicle system designed to boost fuel efficiency by as much as 25% in some of its gasoline -powered vehicles.