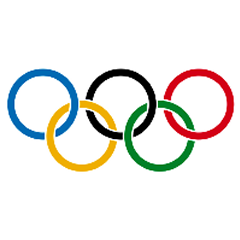 By Adina Moloman
Sources: UT San Diego, The Daily Aztec
Tijuana- San Diego civic and business leaders with experience in putting bi-national megaprojects together, from environmental projects to US-Mexico Manufacturing projects, are now very interesting in a proposal for the Summer Games in 2024, to be conducted in the California-Baja California region.
California was considered for the Olympic games in the summer of 2024, with its specific location San Diego, Los Angeles or San Francisco. Last month San Diego was among the 35 U.S. cities that received a letter about bids for hosting the summer 2024 games.
During the inauguration of San Diego, Bob Filner mayor, administration new office in Tijuana, he seriously proposed inviting Tijuana in order to create a partnership to host such this important event. The proposal was presented to Tijuana' s business leaders and Tijuana Mayor, Carlos Bustamante.
Businessmen and sports leaders from both sides of the border had a similar attempt in 2006, of a bi-national effort for the 2016 Olympics, but Brazil was chosen to host the 2016 Games.
The requirements for the cities to host the 2024 Olympic event include 45,000 hotel rooms, an Olympic village for 16,000 athletes and officials, an international airport, good public transportation and a workforce of up to 200,000.
Two nations simultaneously hosting a mega event, as it is the Olympic games, is not an easy task, but it is a feasible project, that can meet the requirements. Some infrastructure is already in place in Tijuana and San Diego such as the "Centro de Alto Rendimiento" in Tijuana, and the "USOC's Olympic Training Center" in Chula Vista. The distance between the two training centers is less than half an hour, and the San Diego Trolley is a good transportation option reaching the border with Tijuana.
A big issue is the funds to organize such an event, making it a bi-national project the monies do not necessarily have to come from the city's budget when many business leaders from both sides of the border are interested in participating. The final decision over the host city of 2024 Olympic games will take place in 2017.