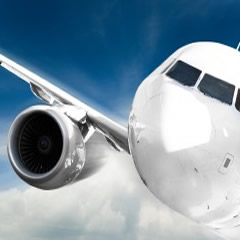 By Adina Moloman
Sources: Comision de Desarrollo Industrial de Mexicali, UT San Diego
Baja's 5th International Aerospace Supplier Forum will be held in Mexicali on November 12 and 13, 2014. The event is about bringing together Buyers and Suppliers from the aerospace sector from all over the world in order to give them an overview of current and future Mexico Manufacturing aerospace and defense opportunities within Baja California.
The last year gathering took place at Baja California Center, with the participation of 18 transnational corporation located in Mexico from the aerospace and defense sector, 150 small and medium suppliers where many of them have facilities on both sides of the U.S.-Mexico border. The event also drew a lot of visitors from aerospace professionals, aerospace engineering students to elementary schoolchildren who built a satellite, totally accounting around 3,000 visitors.
In 2013, transnational corporations that participated in the event included Honeywell, Zodiac, UTC Aerospace Systems, Eurocopter, Hutchison Seal, Eaton, Skyworks and many of these companies will assist also at this year event.
The 2014 event will also include strategic business meetings, networking events,
 exhibitor halls,
panel discussions on the business opportunities over Baja California aerospace and defense sector,
 Conferences on key topics from leaders in this sector, Mexico maquiladora plant visit, etc.
Baja California is the state with the largest concentration of aerospace and defense companies in manufacturing in Mexico and is contributing to the accomplishment of the 2010-2020 Strategic Aerospace Program coordinated by the Economy Ministry, which is mentioning that the Mexican aerospace sector will have exports of 12.6 billion dollars in 2020 and a sustained annual growth rate of 14 percent.
By 2020 the aerospace industry in Mexico will include from the design of an aircraft to its recycling stage.