By Adina Moloman
Mexico has a well-established me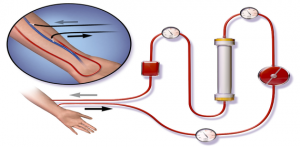 dical-device manufacturing industry, but growth trends in Tijuana and Baja California are growing at exceptional rates, resulting in new investment and optimism for the Latin American country's economic future.
Tijuana Leading Baja in Medical Device Manufacturing
While Mexico has facilities manufacturing medical devices throughout the state of Baja California, Tijuana stands out as the clear leader within the region. The border city is 44 of the 69 medical device plants in the state. And Tijuana alone employs nearly 42,000 workers in the industry, within a state that employs approximately 54,000 in medical device production.
For three decades, the border town has been an active player in the industry, and now hosts numerous companies producing innovative and vital products ranging from artificial respirators to catheters to catheters to electronic devices. Some of the world's leading companies supplying medical devices to the world take advantage of Tijuana's ideal manufacturing and business climate, from Augen to CareFusion to Flextronics to Lancer Orthodontics. And this list is growing rapidly.
Foreign direct investment (FDI) certainly reflects this strong growth, and new investments in Tijuana are announced regularly. A couple of the more recent foreign investments announced for the medical device industry in Tijuana include:
French firm, Essilor, is currently putting the finishing touches on a new production facilities.
Greatbatch Medical has invested US $35 million for the purpose of moving three additional production lines to the region.
Growth Drivers
Currently, the value of manufactured for the medical device industry in Mexico sits at an impressive $1.5 billion USD. And according to a recent study, this output will reach more than $2.1 billion USD by 2020. Tijuana and the state of Baja California lead the nation when it comes to the manufacture of devices and products related to the medical and healthcare industries, but they are not alone in propelling Mexico forward on this front. The other regions also contributing to Mexico's success in medical device manufacturing are:
Chihuahua
Jalisco
Mexico City and the State of Mexico
Morelos
Nuevo Leon
Tamaulipas
Sonora
There are several factors driving this continued growth in Mexico, from low energy costs to low labor costs to the country's enviable trade agreements in place with much of the world. And in Tijuana and Baja California, the growth drivers include:
Baja California's low logistics cost
The region's low labor rates
Tijuana's proximity on the border to the vast consumer market in the US
Rising production costs in other areas