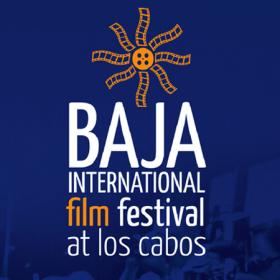 By Adina Moloman
Source: Baja International Film Festival
Baja International Film Festival will be held November 14-17 in Los Cabos, Baja California, Mexico. This is a first edition of an annual event, which has the goal of becoming one of the major international film festivals in Latin America.
This first event is adopting the term bi national referring to the dialogue between the giant U.S. Film Industry and the Mexican Film Industry in order to evaluate the challenges and opportunities for Mexican talents and Mexico Cinema in United States.
The Festival is attracting directors, actors, producers, writers and national and international filmmakers that will facilitate networking and collaboration.
The Film Forum will focus mainly on topics related to Investment and Funding in Mexico and the USA such as: tax incentives, investment mechanisms for producing in Mexico; funding mechanisms for producing in the USA.
Another round of discussion will be over production costs in Mexico, the distribution of the Mexican films in the US, locations and Facilities in Mexico, the insertion of the Mexican talent in the USA Film industry.
Two industry panels will take place –financing and distribution panels, with the participation of representatives from US and Mexico Film Funds, where many of the speakers are key executives responsible for leading the finance, packaging and distribution, sales departments of important US and Mexico Corporation Film Industry.
During the Gala event are announced Award Recipients And Special Guests such as:  two-time Academy Award-nominee Edward Norton, Academy Award-nominee Matt Dillon, Academy Award-nominee Virginia Madsen, Academy Award-winner Melissa Leo, the filmmaker Michael Apted, the Mexican actor Diego Luna, the director Nicolas Echevarria, among others.