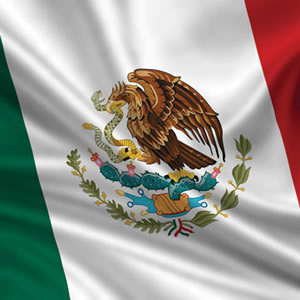 By Adina Moloman
Sources: Oxford Business Group, PWC
In the last ten years, Mexico has had several experiences involving the private sector in the development and management of different infrastructure projects in diverse sectors, including transport, communications, and environment and has proved to be an important source of innovation in those sectors highly benefiting the industries manufacturing in Mexico. In terms of risk transfer and depth of private sector involvement, however, the experience of Mexico remains relatively limited since the foreign and local private investors participation is reduced to punctual contracts, depending on the infrastructure projects.
In order to transfer more responsibilities and also a higher transfer of risks to the private sector the Mexican Government is working on creating a proper regulatory framework known as the Public-Private Associations Law that was approved by the lower house of Congress in 2011 and by the Senate in October 2010. According to this law the government is entering into infrastructure and service provision contracts with the private sector for up to 40 years and is expecting to bring deeper efficiency gains.
At state level there is a new law, known as the Law on Public-Private Partnership, which for instance was approved by the Congress of the State of Baja California in September 2014.
There is aggressive competition between Mexican states to attract local investments; since they don't have the opportunity to offer tax incentives, local governments create development programs in order to attract FDI, such as price employee training programs, reductions of the state payroll tax, real estate, land transfer, etc. A better way to attract investment in the state is by building infrastructure in many fields as possible.
Baja California is one of the most competitive states regarding the attractions of a variety of industries related to Mexico Manufacturing sector. From now on based on the new Law on Public-Private Partnership in Baja California there are considered around 120 infrastructure projects in partnership with the private sector in many different sectors such as transport, water treatment, storm and wastewater management, energy, etc.
Baja California with and annual budget of $ 466 million is now counting with a proper regulatory framework to work together with private investors in order to develop infrastructure projects