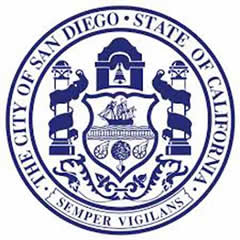 By Adina Moloman
Sources: KPBS, Voice of San Diego
The prospect of a new mayor of San Diego is considered a great opportunity for the Hispanic community, for bi-national relations and a burgeoning industry manufacturing in Mexico.
This last November 2013 special election to replace former Mayor Bob Filner took place. Ten new candidates were on the ballot to be the next San Diego mayor.
Due to the fact that no candidate won the majority of votes at this election, the top two vote getters, the Republican Kevin Faulconer and Councilman David Alvarez, a Democrat, will have to continue their momentum over the holidays into the runoff early next year on February 11th.
The winner of that election will serve out the remainder of ex-mayor term, and then can run for one more term in 2016.
The Tijuana Manufacturing community is also having great hopes of working in a near future with a new mayor who is aware of the importance of cross-border cooperation and the economic advantages of shorter border waits.
Councilman Alvarez and Councilman Faulconer both have been working on border issues for quite some time while serving on the council.
After Filner resignation, Alvarez committed to ensuring the bi-national affairs office remains. The bi-national affairs office installed in Tijuana is a space that Tijuana EDC is offering at no cost for as long as San Diego wants it. San Diego officials can also have access to the Tijuana EDC conference rooms.
On the other hand the city of Tijuana has had a presence in San Diego since 2005, with two representatives based at San Diego Association of Governments free of charge.
Business leaders from Tijuana and confident the new mayor of San Diego will continue to discussed the economic benefits of cross-border partnerships.