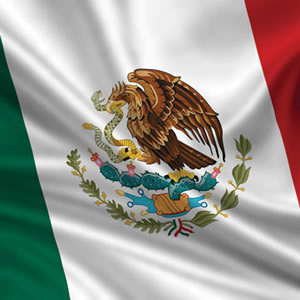 By Adina Moloman
Sources: Markit, HSBC; Reuters
The Purchasing Managers' Index for Mexico is a business indicator of economic trends that especially shows the trend regarding sector Manufacturing in Mexico, extremely used by the financial market and many business decision makers. The HSBC Mexico Manufacturing PMI is based on data gathered every month based on the answer to questionnaires sent to purchasing executives in around 400 manufacturing companies established in the country.
This index is composed of five individual indexes with the following weights: New Orders – 0.3, Output – 0.25, Employment – 0.2, Suppliers' Delivery Times – 0.15, Stock of Items Purchased – 0.1, with the Delivery Times index inverted so that it moves in a comparable direction. Readings above 50.0 indicate an overall improvement in business conditions, below 50.0 an overall deterioration.
The PMI rose to 53.3 in October, from 52.6 in September, signaling a rapid improvement in business conditions. The latest figure was the highest in 2014. Three of the PMI's five components posted record highs in October: output, new order volumes and Employment numbers. Despite of this, the rate of job creation remained only marginal. The big exception is cost inflation.
Rising business requirements and a positive outlook led transnational manufacturing companies to raise purchases of new inputs at a faster rate in October. This also generated an expansion in stocks of purchases. Suppliers' delivery times needs to be improved. There is a great pressure on capacity.
There are some challenges regarding a slower expansion in new export business and the salary inflation at series-record high. This has to do with limited domestic demand since most of the manufactured goods are destined to export, mainly to the U.S.