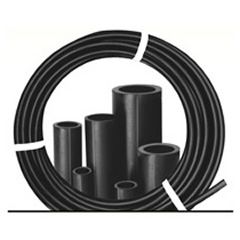 By Adina Moloman
Sources: BNamericas, Reuters, Plastics News
Petroleos Mexicanos (Pemex), the world's fourth-largest oil producer announced recently that it's board of directors finally approved a proposed joint venture with the chemicals and plastics Mexico Corporation, Mexichem, to produce vinyl chloride monomer (VCM).
The proposed joint venture, first announced in June 2011, was pending for Pemex board backing since it received antitrust approval in October 2012, the proposal was reopened under Mexico's new administration.
The VCM is a key component for the manufacture of polyvinyl chloride plastic, commonly known as PVC.
This joint venture will reduce its dependence on the supply of raw material (mainly vinyl chloride monomer and other end products made from PVC) from foreign competitors, such as Dow Chemical Co. Mexichen leaders mentioned that imports of end products made from PVC had affected the construction sector because competitively priced raw materials were in short supply.
Making this happened the vinyl chain in Mexico will be fully integrated and will follow the U.S. vinyl industry organization.
Thi alliance will finally complete the current 230,000 ton/year VCM plant and expand to 400,000 tons by 2015, a 200,000 ton/year ethane cracker and a chlor-alkali produced at the Mexico Manufacturing plant in Pajaritos, Veracruz.
Mexichem strategy is to concentrate on investment opportunities outside of Mexico. Mexichem, the largest producer of PVC resin in Latin America is considering a joint venture with the US Corporation, Occidental Chemical (OxyChem). OxyChem would build an ethane cracker in Texas and use the ethylene to produce VCM in order to supply Mexichem.
The final decision on this joint venture will take place in the second quarter of 2013 following the completion of a feasibility study and basic engineering.