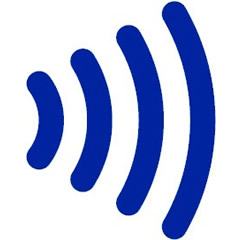 By Adina Moloman
Sources: NBC San Diego, Union Tribune San Diego
California leaders from different Associations and Chambers made lobbied this December amongst state lawmakers to pass Bill AB-17.
This bill is about creating an enhanced driver's license to use at California's ports of entry.
Enhanced drivers licenses make it easier for U.S. citizens to cross the border into the United States due to long lines across almost all ports of entry. The bill needs to be signed into law and approved by the U.S. Department of Homeland Security. Leaders from Maquiladora Industry and Baja California state officials are also sending letters of support.
The license would be optional and would cost $75; its owner wouldn't be required to carry extra documentation such as the US Passport.
The main system used for this special drivers license is similar to the Sentri card and the Ready lane card, which is based on a Radio Frequency Identification (RFID) chip that will signal a secure system which pulls up the biographic and biometric data of its user for the CBP officer as the card owner approach the border inspection booth.
With the help of a Machine Readable Zone (MRZ) or barcode, the US border officer can read electronically if RFID is available. If this bill passes more Ready Lanes will be opened for its use.
The main purpose of having this document is to reducing border wait times which is responsible for the loss of billions of dollars at both sides of the border and will encourage more trade and travel between the two countries.
California is not the first state using such program, four other states use these enhanced drivers' license: Washington, Vermont, Michigan and New York to cross the border with Canada.