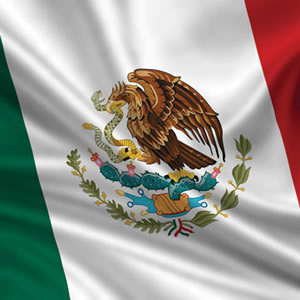 By Adina Moloman
Sources: Reuters, CNN
Mexico inaugurated President Enrique Peña Nieto a few days ago, on Saturday, December 1, in Mexico City.
Peña Nieto is a member of Institutional Revolutionary Party (PRI) and the former governor of central Mexico state.
This event marks the end of the Calderon's term, where Mexico reached a good economic level, being the second largest economy in Latin America by outperforming Brazil's in the past two years due to it's growth on Mexico Manufacturing sector, with stable inflation levels and low debt levels.
The new presidents ambition is to reduce the violence and fight organized crime while at the same time work on three major reforms: promote more competition in the telecommunications sector by allowing more private investment starting with the privatization of PEMEX (telecommunication and energy reforms), better finances (fiscal reform), and modernize the education system (education reform).
As no party holds an outright majority in Congress, the terms of these major reforms will be negotiated in order to reach a consensus.
His main proposals are summarized following:
A balanced budget proposal for 2013 by reducing the fiscal deficit to zero;
Increase competition in telecommunications by introducing new open television channels in the coming months and increase competition in the telephony market;
New transport infrastructure by building passenger train lines between the capital and nearby cities of Queretaro and Toluca, as well as around the Yucatan peninsula;
The creation of a national crime prevention program;
Propose constitutional reform to streamline Mexico's 33 penal codes into one national code;
Social security proposals to guarantee families a minimum standard of living;
Education and fiscal reforms based on results and order.
Political analysts doubted Pena Nieto's intentions, calling them "only good intentions", difficult to put them into action due to his close, personal relation with Televisa and billionaire Carlos Slim, who's companies are dominating Mexico's phone market.
Protests took place inside and outside the congressional chamber during Peña Nieto's inauguration and continued over the weekend.