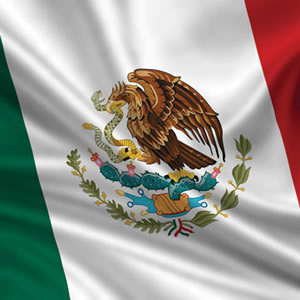 By Adina Moloman
Source: http://www.mexicosupplychainsummit.com
Mexico's Manufacturing Supply Chain Summit 2015 bought together industry experts and manufacturers with facilities in Mexico, business executives, leading thinkers, practitioners in manufacturing, logistics and supply chain to network, to learn, and to discuss trends regarding the changing landscape of manufacturing in Mexico, as well as how technology can bolster growth opportunities within organizations.
The summit will took place March 19-20, 2015 in San Diego, a strategic location, close to Tijuana, one of the most flourishing manufacturing cities in Mexico for nearshoring. So, the event was a unique opportunity to connect with peers and discover opportunities to participate in the booming automotive, aerospace and electronics industries value chains in Mexico and to also be aware of the new changes at the Tijuana Manufacturing sector.
Mexico's supply chain is more global than ever before, is managing new products that can lead to a greater risk of disruptions. The Mexico manufacturing sector is meeting new demands for lower costs and increased productivity in a ferociously competitive global environment, with new requirements regarding the intellectual property protection and labor and fiscal trends which leads to the necessity of finding the best ways to respond quickly to the slightest changes in direction.
To satisfy all the stated requirements the event was packed with one-on-one executive exchanges through leadership sessions, B2B meetings and conference sessions.
The event also had the traditional exhibition area, in attendance were many transnational corporations located in Mexico from a variety of manufacturing sectors: aerospace, medicals, automotive, electronics, etc. This year the transnational corporations participating at the event had a permanent B2B location, where suppliers can visit them in accordance to 20′-meetings schedules, in hoping of connecting as many as possible buyers and suppliers.
There were many keynote presentations and case study presentations by executives from many transnational corporations such as the Global Operations Director for Las Americas and Regional Managing Director for Delphi Mexico; the Director of Operations, Strategy Development responsible for UTC Aerospace Mexico Supply Chain Regional Offices based in Chula Vista, California, the CEO of the Seisa Group's companies, Nissan representatives, an executive for the Medtronic's three plants in Mexico, among many others.