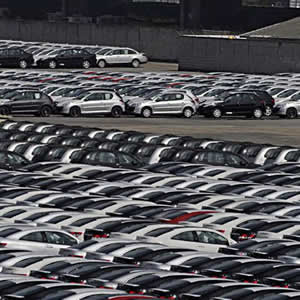 By Adina Moloman
Sources: SEDECO, Reuters, Nissan Online Newsroom
According to Reuters, Nissan and Daimler have signed a memorandum of understanding to build a Mexico Manufacturing plant that will produce the Mercedes-Benz GLA, as well as an all-new Infiniti car in Aguascalientes, Mexico. This shows once more the automakers confidence in Mexico's dense industrial clusters and the mature experienced qualified workforce.
The joint venture in Mexico between Nissan and Daimler is a great strategy of reaching economies of scale. The 50/50 alliance is about sharing costs relating to R&D and manufacturing. Four years ago Renault, Nissan and Daimler signed an agreement to share engines, factories and platforms.
Renault-Nissan is the auto industry's longest-lasting-cultural partnership and a very profitable one since it ranks among the world's four largest automotive groups by sales volume.
The Renault-Nissan Alliance was formed on March 27, 1999 and since then the group has established in different globe regions other partnerships and joint ventures with Daimler, Mitsubishi, AvtoVAZ, Ashok Leyland and Dongfeng.
The group has already integrated several functions such as: information technology, logistics, customs and trade, and purchasing. Starting April 1, 2014 the group is preparing the integration of other functions such as: Engineering, Manufacturing and Supply Chain Management, Purchasing and Human Resources.
In Baja California the construction of the Hyundai's new Aluminum Die Cast plant was completed. It will produce 900,000 units of three automotive parts such as Engine Blocks, Engine Cylinder Heads, and Transmission Cases all manufactured in Mexico.
An inauguration ceremony was held on March 25. The inauguration ceremony was attended by the governor of Baja California, Francisco Vega; the mayor of Tijuana, Jorge Astizarán Orcí; the chairman and chief executive officer of Hyundai Translead, Mr. Kyoung Soo Lee; the chairman of Kotra México, Sr. Kim Gun Young; the prime minister of Korean Embassy, Jang Soo Cheol, the Secretary of Economic Development State Government of Baja California Carlo Bonfante Olache and others.