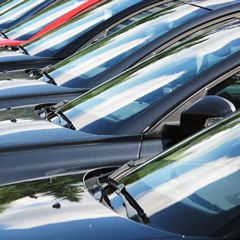 By Adina Moloman
Source: www.mexicoautoconference.com
Mexico's Auto Industry Conference took place in Puebla, Mexico at the Puebla Conference Center.
During this edition of this Manufacturing in Mexico conferences the speakers at the event had analyzed the business conditions of Mexico's Auto and Auto Parts Industries, talked about the potential of nearshore manufacturing project in Mexico, the opportunities to participate in Mexico's Auto Industry value Chain; they also discussed the challenges faced by the Automotive Industry within the next five years, the business dynamics of main OEM's and Auto Parts manufacturers, the demand forecast, etc. There was also an overview on domestic and export markets and on Auto Parts Industry analysis and trends.
The event also included a presentation on the legal and tax aspects of the auto industry in Mexico, labor productivity and competitiveness benchmarks related to automotive production in Mexico and the current and future of regional auto clusters in Mexico.
The main speakers where OEM representatives and Auto Parts plant managers from Volkswagen Mexico, Ford Motor Company of Mexico, Toyota Motor Engineering and Manufacturing North America Inc., Nissan Mexico, General Motors Mexico, etc.
During Mexico's Auto Industry Conference new and current investments in the automotive sector in Mexico was announced: Volkswagen started an investment of over US$1.5 billion in their plants at Guanajuato and Puebla; Audi's investments in Puebla is for over US$1.3 billion;
The seventh generation of Golf is being assembled in the Volkswagen plant located at Puebla, where production started this first quarter of 2014. Nissan, during the event, proudly announced that its model "taxi of Tomorrow" for New York City has finally hit the production stage in Mexico.