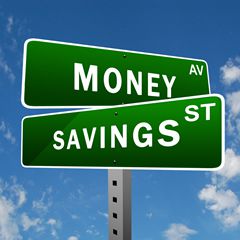 By Adina Moloman
Sources: CNBC, Reuters
Mexican structural transformation and a stronger peso are the main reason to invest into Mexican stocks and bonds.
There is a positive trend of US investments into the Mexican stock markets because of the growing transparency and improved governance across the Mexican economy. In recent years, the Mexican government has made improvements to its infrastructure and encouraged competition in sectors such as transportation, energy and telecommunications.
The announcement by the current Mexican government to reforms related to Mexico's education system, telecommunications sector and opening up the oil sector to private investment are good arguments for estimating an increase of US investments.
The United States and Mexico share many common interests related to trade, investment, and regulatory cooperation and, by far, the US is the largest source of foreign direct investment (FDI) in Mexico. Almost half of total FDI investment in Mexico is in the manufacturing industry, of which the Mexico Maquiladora Industry represents a large part. There is a trend to invest in the industrial groups in Mexico.
The most popular stocks included into the Mexican stock exchange are: America Movil (accounts for more than 15 percent of the Mexican stock market), Coca-Cola Femsa , Cemex, Fomento Economico Mexicano, Grupo Modelo, etc.
Mexico's political establishment seeking more market-oriented, democratic, transparent government, reforms and improvements to infrastructure are the key for more foreign businesses to establish investment or operations in Mexico.
A huge benefit for Mexico has been its trade policies, where Mexico's 12 free trade agreements with over 40 countries.
According to Standard and Poor's the country's credit rating goes from stable to positive.