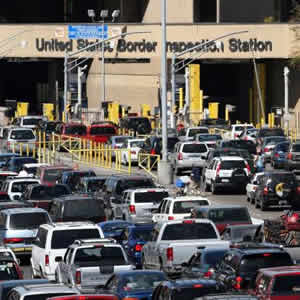 By Adina Moloman
Source: The Guardian (Series: the booming world), UT San Diego
Mexico's president visited Baja California last week where he met with almost 400 business and political leaders from this region.
He was travelling with an economic adviser, the new Secretary of the Economy in order to attend meetings on a series of economic aspects from this region.
In a private meeting with local industrial and chamber of commerce leaders, the main topic was incentives for development on the border.
The President showed interest in supporting a border economic zone project initiated under the previous administration in order to provide customs duty exemptions and other incentives for investment especially for the Maquiladora Sector.
All the measures appear in the "Decree for the Competitivity and the Reduction of Tariffs of the Border Economic Zone" which is unique to the states of Baja California, Baja California Sur and a portion of the state of Sonora.
This Strategic Economic Zone initiative eliminated, during the first trimester of 2012, import duties on 200 products.
During this visit the Baja California Governor José Guadalupe Osuna Millán expressed the state necessity on infrastructure projects for the state.
During a Baja California cultural event, the inauguration of the Musical Arts Center for the Orchestra of Baja California, the Mexican President also met the Mayor of San Diego, Bob Filner, where they talked about the importance of improving the economic and cultural relations between San Diego and Tijuana and focus on how to create jobs and attract investment in this bi national region.
The president talked on the importance of this region for Mexico which is gaining popularity among the international media, calling it a "world premier hub for making flat-screen televisions", aerospace components and medical equipment, charting the path into the big economic league's due to its commitment and dedication.