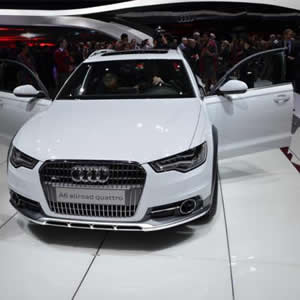 By Adina Moloman
Why is Mexico's auto manufacturing industry accelerating and now ascending to luxury auto production?
Most commercial auto manufacturers are already manufacturing in Mexico and they are expanding. For instance VW, Nissan, Honda and Mazda will expand in Mexico this year, Kia Motors is about to construct a huge manufacturing facility to start operations in 2016, Toyota is looking for a site for a second assembly plant, etc.
Luxury carmakers including BMW, Audi, Mercedes have all either begun production in Mexico or announced plans to start manufacturing here. Volkswagen AG (VOW)'s Audi plans to start assembling sport-utility vehicles in Mexico by 2016. Mercedes-Benz announced plans to produce autos jointly with Nissan Motor Co.'s upscale Infiniti unit starting in 2017, in Mexico also. BMW plans to invest about $1 billion in a new Mexico manufacturing facility, the second facility in North America that will produce about 150,000 cars a year when production starts by 2019.
Mexico has become an export hub for North American markets and is starting to gain also the South American markets.
Mexico's auto industry is accelerating due to Mexico's access to all these huge foreign markets, due to the experience gained so far in this sector, the facility of a series of free-trade agreements with many countries in North and South America and other government strategies to attract investment in this sector and also auto manufacturers and especially luxury carmakers decision to stay competitive and avoid labor-cost disadvantage that could happen by producing for the same market but in different regions. So when a large luxury carmaker is installing operations facilities there are much more likely for others luxury automakers to follow its steps in order to catch the same production advantages.
Mexico is exporting more than 80% of its auto production which gives as un idea of the potential in the future to attend it's local market.