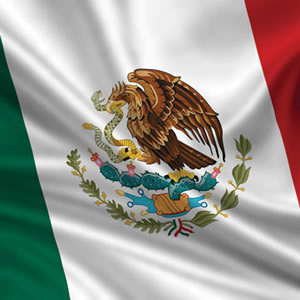 By Adina Moloman
Source: Forbes
During an event hosted by Mexico's I.T. confederation, CANIETI, the possibility of Mexico becoming the second I.T. Nearshore Outsourcing industry was analyzed.
According to Gartner, Inc. [1] global rankings, India holds the first place, Philippines holds the second place and Mexico the third one. In order to achieve this objective, Mexico is aiming to graduate 130,000 engineers every year, much more than the United States.
An analyst from Gartner, Inc explained two important reasons the Mexican IT strategy should change or better adequate to Mexico's current national approach to engineering.
First, even when Mexico is considering such a high number of graduate engineers, Mexico engineering education is not uniform in quality, considering the highly interdisciplinary nature of new technologies. The goal is to create diverse educational systems characterized by the quality, rigor, and diversity necessary to produce the needed engineering skills. This might take a while, but India is a good example to follow, considering that India once faced the same inconsistence in education.
Second, the technology needs are dramatically changing the nature of engineering practice and that's why Mexico should also target another emerging market. This emerging market is defined by new applications in robotics, artificial intelligence, and 3D printing. The rethinking in robotics includes new displays that simulate emotion, cameras and sensors that detect the motion of human beings, etc. A new revolutionary technology creates Artificial Intelligence, so far the voice-recognition systems such as Apple's Siri is an example and computer systems that can make human-like decisions is in progress.  3D printers have been able to "print" medical implants, jewelry, clothing, etc. There is a good opportunity for Mexico as America re-automates its manufacturing industry. The goal is to install automated factories across the border that can manufacture all this new technologies and beat China's labor-cost advantage.
---
[1] Gartner, Inc. (NYSE: IT) is focusing on leading information technology research and also is an advisory company.