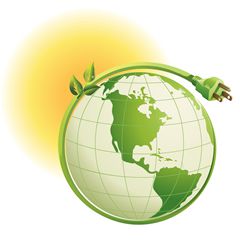 By Adina Moloman
Sources: Reuters, Oil Price, and Forbes
Recently, Mexican announced energy reform. Mexico had one of the most restrictive laws in energy around the world; therefore this new proposal was cautiously introduced, as an "opening of the energy sector not a privatization of the energy sector".
The new plan mentions a couple of changes on some articles of the Mexican Constitution, one of the most important proposals is the change language in Article 27 of the Constitution, where allows to private firms to gain access to profit-sharing energy contracts.
The new proposed contracts are profit sharing not manufacturing in Mexico production sharing, which means that it does not grant concessions, like transnational oil companies would've expected in their favor. This actually is translated in not offering oil or ownership in the energy field and the oil transnational companies would be paid for their services.
What are the services expected to be performed by foreign companies?  Basically has to do with the exploration and drilling of the huge reserves of deep-water oil that Mexico has in the Gulf of Mexico. Different sourcing are mentioning that Mexico could have another 29 billion barrels of oil and gas in deep-water plays in the Gulf of Mexico, and an additional 13 billion barrels of recoverable shale oil reserves.
Mexico's energy sector definitely needed a change, mostly because the lack of investment and a highly politicized and inefficient corporate structure that lead to the fall of Pemex's state Mexico Corporation– oil production by a quarter in the last decade and also gasoline imports, even when Mexico has the third largest reserve of oil in Latin America.
Private involvement of international oil companies would give the sector the needed injection of expertise and technology to watch and learn over deep-water projects.
The proposal mentions profit and risk sharing contracts, which can also benefit Mexico diversifying its tax base.
The reform also proposed to restructure Pemex and improve its transparency.
With this energy reform it is expected more availability of cheap natural gas and electricity. The Mexican energy reform also is raising expectations in the oil international community –considering that this reform might have an impact on the global market by protecting oil prices from "spiking during times of instability in the Middle East or North Africa".
This moderate reform has a good chance of getting passed by the Mexican Congress.