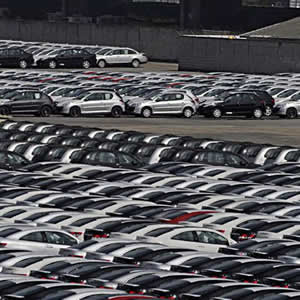 By Adina Moloman
Sources: Automotive World, Automotive News, Maquila Portal
Mexico has been the focus of number of recent automotive manufacturing investment announcements, as well as hints of possible future auto manufacturing investments.
Hyundai, Ford Motor Co., BMW and Toyota Motor Corp recently confirmed new plants.
Based on Hyundai's domestic auto sales increase in Mexico and in the US they recently announced a new investment of about US$1 billion to build a new assembly plant. Toyota Motor Corp announced last month that will open its first passenger-car factory in Mexico. Ford Motor Co. reported in May 2015 combined investments of $2.5 billion in engine and transmission operations in Mexico.
Also there are hints at possible future auto manufacturing investments starting with Seat who could produce its cars in Mexico, since most of its suppliers are located in Puebla and also MINI could enter in the system of Mexican Maquiladoras since its manufacturer, BMW, announced a project to build a new auto facility in the country.
Renault evaluates to invest around US$800 million in an assembly plant in Mexico based on increasing disposable incomes and a rising proportion of the population upgrading to entry-level premium vehicles from their large non-luxury sedans.
Rumors of a Jaguar Land Rover Mexican Maquiladora have been circulated recently. The British automaker is considering manufacturing in Mexico for five reasons: labor costs, logistics, experience with the complete distribution network, an increase of almost 20% in its U.S. sales rates and Mexico's free-trade agreements.
The company is considering investments of more than $500 million to build this new factory in Mexico.
Mexico has a long tradition and experience in the automotive sector, which makes it attractive for the automotive manufacturers and at the same time creates an ideal environment for Tier 1, Tier 2 and Tier 3 auto parts suppliers. The new manufacturers that evaluates to invest in an automotive assembly plant in Mexico highly considers the entire suppliers base (industry providers and services) previously established to operate in close proximity.