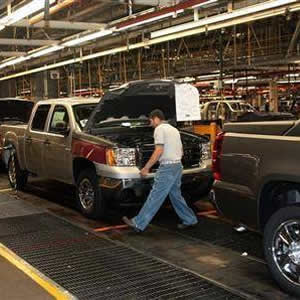 By Adina Moloman
Source: PROMEXICO, Reuters
Automotive makers Manufacturing in Mexico are currently producing around 50 different car and light truck models. Production plants of light and heavy vehicles are established in Mexico by important transnational companies such as Ford, Chrysler, Volkswagen, General Motors, Nissan, Honda, BMW, Toyota, Volvo, Mercedes-Benz and Mazda. All of them are causing auto parts companies to located around their vehicle plants to comply with their supply and delivery deadlines.
Volkswagen and Nissan in Mexico are the North America's top producers.
This November 2013 Nissan inaugurated a $2 billion plant in Aguascalientes with a capacity for 250,000 cars, which will manufacture one of its compact models, Nissan Sentra. This is Nissan's third factory in Mexico and will generate 3,000 direct jobs and 9,000 indirect jobs.
In all three facilities, Nissan in Mexico will manufacture almost one million vehicles a year mostly for the North American market.
According to its CEO there are 3 things that make the transnational company to expand their manufacturing capacity in Mexico: cost, quality and responsiveness (capacity to respond to variation of the market very quickly).
This is likely the reason for other automotive companies located in Mexico to expand there manufacturing capacity: Ford (total investment of 1,300 million USD for the production of the Lincoln MKZ and Ford Fusion 2013), Honda (total investment of 800 million USD), General Motors (total investment 420 million USD in its two facilities to produce Chevrolet Trax and a new generation of pick ups).
Also BMW AG, Toyota Motor Corp and Daimler AG's Mercedes-Benz are expected to announce new investment in the next two years.
The main reasons why automotive companies should continue to invest in Mexico: a strong supply base, low labor costs of an educated, skilled work force delivering high quality, Mexico's good infrastructure, favorable logistic costs (access to markets, reduced shipping time and costs), and an impressive and important number of free-trade agreements with many countries.