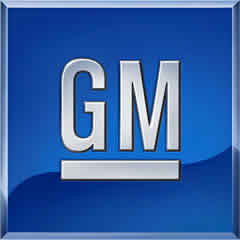 By Adina Moloman
Sources: PWC, Reuters, Automotive News
The Mexico automotive industry is the sector that attracted the highest amount of Foreign Direct Investment (FDI) for Mexico and is organized in 4 large regional clusters in the North, Central and Bajio areas, exporting last year 2.41 million vehicles.
The Mexico automotive industry includes a large number of transnational corporations and local and transnational suppliers producing automotive equipment, parts and components.
This sector is one of the country's largest employers, with more than 550,000 formal jobs (direct and indirect) and it accounts for almost 5% of the gross national product (GNP) and 22% of the GNP of the Mexico Manufacturing Industry.
GM's Mexican subsidiary is a vital part of GM's North American operations that celebrated 78 years as Mexico's largest auto industry investor, producer and exporter.
GM Mexico has produced in the last 7 to 8 decades millions of vehicles, engines, transmissions and millions of tons of foundry materials.
Not only is GM Mexico a huge producer (second largest vehicle output in Mexico, behind Nissan), its works with more than 1,700 national and multinational suppliers that produce approximately 13,000 parts a day, organized in one of the biggest cluster in Mexico.
GM Mexico operations include more than 15,000 direct employees at four complexes sites in Ramos, Toluca, San Luis Potosi, Silao and its headquarters in Mexico City and approximately 100,000 indirect employees.
General Motors Co. (GM) announced that it will spend $691 million to build and expand its plants in Mexico, where $211 million will be spent on the expansion of Toluca (dedicated to build V8 and four-cylinder engines for GM), $349 million for a new transmission plant in Silao that will build 8-speed transmissions, and $131 million to expand the next-generation transmission plant in San Luis Potosi. With this huge investment GM will maintain the number one position as an auto industry investor, producer and exporter manufacturing in Mexico.
With the latest investment in this sector, Mexico will manufacture around 3.6 million vehicles yearly.