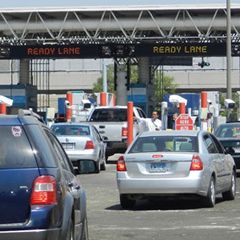 By Adina Moloman
Source: UT San Diego
Tijuana –San Diego cross-border collaboration has taken place at numerous levels. The cross border cooperation is focused on specific regional development issues, including first of all economic development, cultural and educational matters, urban development, local democracy, environmental issues, security issues, border crossing wait time, etc.
The most common cooperation resides in developing cross-border supply chains for different industrial sectors manufacturing in Mexico, where the Mexican Maquiladoras are presents. The new trend is to support the aerospace and medical-device manufacturing sectors in order to attract higher investments in the region.
While economic linkages between San Diego and Tijuana have increased over the long run, there has been fewer efforts at a cultural level.
Lately some different efforts where made to achieve a great potential for cultural partnerships through events: San Diego's Mainly Mozart Festival and Tijuana's Centro de Artes Musicales, two important classical music institutions in the region, have finally agreed to create the first bi-national youth orchestra in the U.S.
The idea with this bi-national orchestra is to perform on both sides of the border, including an annual concert at San Diego's New Children's Museum, where the Mainly Mozart Youth Orchestra will be ensemble-in-residence.
Officials are also saying that Centro de Artes Musicales in Tijuana has an important purpose through its music program, which has multiple ensembles and serves more than 400 students, many in some of Tijuana's most challenged neighborhoods where the violence or drug related issues are a problem.
In the last 10 years a lot of effort in securing the border but possibly the cultural approach might give better results in the region.
There are a few examples in Latin American cities where the emphasis to reducing crime