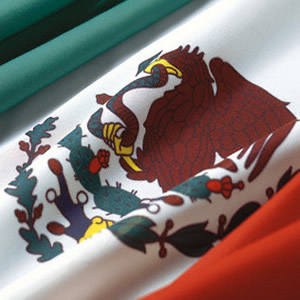 By Adina Moloman
Source: http://www.doingbusiness.org
Doing Business 2014 with data for Mexico shows how easy or difficult it is for Mexico Manufacturers or any kind of entrepreneur to open and run a small to medium-size business when complying with relevant regulations. Every year, starting 2005, the report measures and tracks changes in regulations affecting 11 areas in the life cycle of a business: starting a business, dealing with construction permits, getting electricity, registering property, getting credit, protecting investors, paying taxes, trading across borders, enforcing contracts, resolving insolvency and employing workers.
This economy profile presents the Doing Business indicators for manufacturing in Mexico. Globally, Mexico stands at 53 in the ranking of 189 economies on the ease of doing business, dropping two points since the last measurement. There is a change in ranking for the following variables: starting a business (dropping 7 points comparing to last year report), registering property (dropping 5 points comparing to last year report) and paying taxes (dropping 4 points comparing to last year report). Improvements are for the following variables: trading across border (4 points up comparing to last year report) and enhancing contracts (2 points up comparing to last year report).
The year-to-year changes in the overall rankings do not reflect how the business regulatory environment in Mexico has changed over time—or how it has changed in different areas. For instance, the 2014 subnational report of the of the Doing Business series in Mexico where it compares business regulations in 31 states and Mexico City shows that all states have improved their business environment since the last measurement and all of them are ranked above the average of Latin American and Caribbean countries. It also is important to know that there is a wide performance and competitiveness gap between Mexican states.
This year's report finds that the pace of reform has improved at least in number since Doing Business in Mexico 2013, with more than 80 reforms registered against 64 in the last report. The regulatory business environment in Mexico is going towards the average performance of high-income OECD economies.