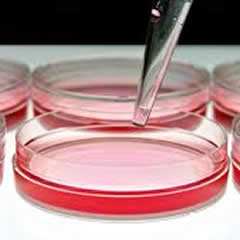 By Adina Moloman
www.biomansummit.com
The 5th Annual Bio manufacturing Summit 2013 was recently held in San Diego. The Bio manufacturing Summit, held annually in North America, brought together the world's leading biopharmaceutical companies to network, learn and conduct business related to their different fields of expertise. During the event both sponsors and attendees exchanged information and appointments were made in order to establish new relationships.
This summit is one of the region premier bio-manufacturing events, which attracts senior and executive-level industry professionals within manufacturing, process development and product operations from both sites of the region of California and Baja California. The main focus of this event is combining the convenience of Local San Diego –Tijuana Manufacturing with the Security and Access of a Global Supply Chain.
San Diego region has become an important center of biotech and biomedical R&D and manufacturing.  San Diego has a growing concentration of biotech industries within the United States. Most of San Diego-based biotech and life science firms are devoted to R&D, either basic or applied, and less to manufacturing.
This specific manufacturing field requires a workforce with industry-specific skills, which Baja California, provides.
Also, Baja California has the largest concentration of medical device companies operating in Mexico with over 40 medical device manufacturers. Most all of Tijuana Manufacturing medical facilities operate under FDA or CE quality system regulations.
The field of biotechnology is one of the region priorities as being a strategic element for the economic and social development of both California and Baja California. The two cities complement each other, San Diego is being heavily research-based and Tijuana has demonstrated an ability to manufacture biotech products.
A higher integration exists because companies and suppliers in Baja California, Southern CA and the Southwestern U.S. can be very accessible.