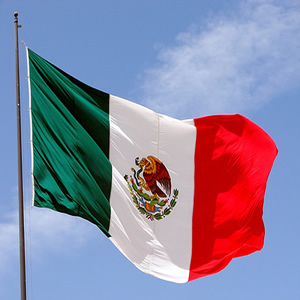 By Adina Moloman
Source: SEDECO, www.skyworksinc.com
Skyworks, Mexico Manufacturing facility located in Mexicali, Baja California won the National Quality Award 2013, the highest distinction to organizational excellence in Mexico, awarded by the President´s Office through the Ministry of Economy.
Skyworks Solutions is manufacturing in Mexico high performance analog semiconductors. By this, is recognizing the Mexicali plant as one of the world's best assembly, manufacturing and test operations plant. Skyworks supports a wide range of applications from different industries: automotive, aerospace and defense industry, medical, wireless networking, wireless infrastructure, smartphone and tablet applications, GPS, broadband, etc.
The Mexicali plant is a state-of-the-art manufacturing facility with 380,000-square-foot, the biggest Skyworks manufacturing facility in the world. This is not a coincidence, is because it attends logistics reasons and the fact that Baja California offers an abundant skilled, educated, bilingual and young workforce with over 15,000 engineering students.
Skyworks Solutions in Mexicali is executed the assembly, manufacturing, the test and finishing services for a wide portfolio of semiconductor solutions including modules, chip-scale and FPBGA packages, as well as RF, analog, and systems test.
This Baja California manufacturing facility is having more than 2,700 employees with highly skilled engineering teams in their test lab.
The National Quality Award is the most prestigious Mexican Government distinction presented by the Ministry of Economy to those institutions with innovative, competitive and sustainable business models.
This award reinforces Skyworks approach and commitment to quality, robust management systems and processes, enabling consistent performance.