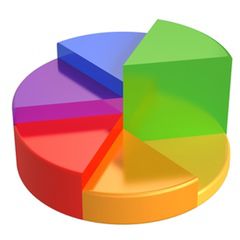 By Adina Moloman
Source: Mexico Now
Last quarter the Baja California state government hosted the event "Baja California Week in Mexico" at the Club de Industriales in Mexico City, with the goal of attracting more domestic and foreign investments to the state.
After five days of forums in different domains, showcasing the Maquiladora Services in Baja California and many other projects from strategic sectors such as the energy sector and the mining sector, important investments have been announced and will be made within the next 10 years.
There are great business opportunities in the energy sector, where many renewable energy projects are already certified.
Environmental and renewable energy certified projects in Baja California represent 29% of the total number of certified projects along the Mexican border and 40% of all the certified capital investments in Mexico, according to the General Manager of the Border Environment Cooperation Commission (BECC).
IENOVA who already has invested nearly US $1.9 billion in energy projects in the state, has announced a forthcoming project focused on wind energy with an investment of about US $ 300 million. All this resources are invested in the city of Tecate to install 47 wind turbines with 156 megawatts capacity, which production will be exported to supply the electric network in San Diego, California.
After this event in Mexico City, Baja California governor in a press conference has announced another energy project, where the main investor is Iberdrola; US$270 million will be invested for the construction of a new energy plant in Ensenada (a combined cycle power plant with 300 megawatts capacity).
The Ensenada plant production will be distributed to the state-managed power generation and distribution company, Comision Federal de Electricidad (CFE) boosting supplies for the industries manufacturing in Mexico.
A domestic investment was also announced by Grupo Mexico in the mining sector, which is planning to mine copper for the next 40 years at southern Ensenada. The total investment is estimated of US$2.609 billion, and probably will extract cooper within the next three years.