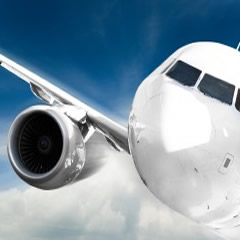 By Adina Moloman
Source: MEXICO NOW
Baja California aerospace cluster is working on fulfilling the full cycle of an aircraft; so a whole airplane could be assembled in Baja California's 5 municipalities if all the parts were meant for the same aircraft.
The regional strategy is aligned to the national strategy for industries manufacturing in Mexico and is considering on attracting more suppliers to be able to attend the full cycle of an aircraft. Positive results where registered last year, after implementing the Aerospace Suppliers Development Program at a national level: the certification of 30 local suppliers in Mexico with more than half of the certified companies being located in the Baja California region.
The certifications are according to the needs and requirements of the global aerospace industry, covering companies with AS9100 certifications, NADCAP processes and people and not to mention there are also quality-testing laboratories installed at a regional and national level.
The main requirement for the companies interested in becoming aerospace suppliers is to have delivered with at least 5 years of high production performance.
Baja California manufacturing companies are handling more complex assignments working on next generations of engines and airframe components, using composite materials on its manufacturing processes.
In this region the local companies are seeing, very clear, the needs of the new aircrafts: fuel efficient and ecologically efficient airplanes so they are using more composite materials instead of conventional metals in order to reduce weight and also because these materials are corrosion and fatigue resistant.
The composite applications in Mexico: aircraft primary and secondary structures, aircraft interiors. The more common composite materials used on an aircraft are fiberglass, carbon fiber and fiber-reinforced matrix systems, and sometime a combination of any of the materials mentioned above.