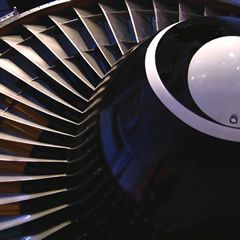 By Adina Moloman
Sources: MEXICONOW, Mexicali Industrial Park (PIMSA), Cluster Aeroespacial de Baja California AC
Baja California and the Champagne-Ardenne region in France established this last quarter of 2014 a collaboration agreement to promote Aerospace business in both states.
The signature event took place in Tijuana, where the representatives of the Baja California Aerospace Cluster showcased the state's potential in a small but growing strength in the Manufacturing in Mexico Industry.
This strategic alliance is an effort of different local institutions and government such as Baja California Aerospace Cluster, Mexicali Industrial Park (PIMSA) in coordination with Baja California State Government, through the Economic Development State Authority (SEDECO).
Foreign dignitaries attending the signature event included Jean-Paul Bachy, President of the Regional Council of Champagne-Ardenne; Claude Poulet, Director of International Relations; Claude Humbert, Head of International Relations at the Regional Chamber of Commerce and Evelyn Lequien, in charge of International Relations and founder of the Outremer. The French delegation was much more larger and included also Michael Levers, Commercial Director of Groupe Gillet; Alexandre Lemoine, Sales Manager of Chistian Chesneau et Fils; Vielliard Emmanuel, Director of International Development of Inoforges / Le Bronze Industriel; Cédric Taveau, CEO Aerolean / Novae Group; Nicolas Maillard, General Manager of Manoir Aerospace; Beatriz Aguilar Salazar, General Manager of Axon `Interconex.
According to PIMSA press release the recent agreement signed between the governments of Mexico and France an important fund of $500 million is allocated to French companies wishing to invest in Mexico, with a range of incentives according to their production and trade needs. Tomas Sibaja, executive president of the Baja California aerospace cluster, said the coming year will bring at least 8 new investments for the Baja California Aerospace manufacturing sector as a result of the recently signed agreement. The French Delegation had the chance to visit French multinational aerospace companies located in Baja California such as CCN Group, UTC Aerospace, GKN Composites Structures, Furmex, National Oilwell Varco, Honeywell MRTC, Cubic and Cobham.
France is the second country with the largest direct investment in Baja California in the aerospace sector, after the United States, generating 5,270 direct jobs in an industry that offers higher-paying, higher-skilled jobs that can lead the state to evolve from the traditional maquiladora assembly-plant model to a more complex manufacturing with design operations plant model.