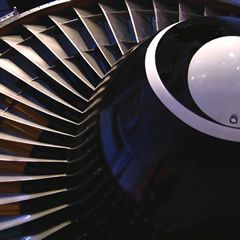 By Adina Moloman
Sources: INFOCAST; Aerospace Cluster of Baja California, AC Mexico; Advanced Manufacturing Insight
Additive/Aerospace Summit 2014 is a Business Event for Additive manufacturing servicing the Aerospace and Defense Value Chain. This is the second international edition that will take place November 3-6 in Los Angeles, CA.
The Aerospace Cluster of Baja California AC has been formally accredited as a supporting bi-national organization of this event. Highlighting the importance of the aerospace sector manufacturing in Mexico that has received more foreign direct investment than any other aerospace sector in the world and not to underestimate the importance of the bi national collaboration between the aerospace neighbors states.
At this event government representatives, global OEMs representatives and investors, equipment vendors, contractors, material suppliers, fab shops, research labs will discuss challenges in building a robust additive supply chain for aerospace and other demanding applications.
The participants will try to show how an emerging manufacturing technology as additive manufacturing (AM) is going to become a mature and flexible, cost-effective supply chain for aerospace production. Not only this, the attendants will also share their business plans and needs from the additive community and the aerospace supply chain.
Government representatives, global OEMs representatives and researchers from many prestigious north American institutions will attend such as: Airbus, Boeing, Lockheed Martin, Sikorsky, Gkn Aerospace, Pratt & Whitney, NASA, AGC Aerospace & Defense, Bell helicopter, Raytheon, Delta Airlines, Space systems/loral, Orbital sciences, Met-l-flo, ASTM F42 Committee, NLR, TNO, Sintef Raufoss Manufacturing AS , National Research Council Canada, University of Louisville, Penn State University, American Welding Society, Nayang Tech University, Tethers Unlimited, Arevo labs, Northern Illinios University, Wichita State University, Missouri University of Science & Technology, Georgia State University, Stratonics Inc., Harvest Technologies among many others. The aerospace and defense industry was an early adopter of additive manufacturing technology due to the fact that this technique reduces material costs, decreases labor content, and increases availability of parts at point of use while reducing the lead-time compared to traditional manufacturing operations.