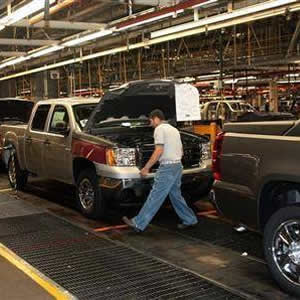 By Adina Moloman
The automotive industry has been one of the Tijuana's brightest spot so far of industries manufacturing in Mexico.
There are around 55 Tijuana Manufacturing plants producing from seat belts, sound speakers, stamped metal parts, electronic sensors, carbon fiber body kits to trailer chassis and even trucks.
The year 2014 concluded with two automotive big investments in Tijuana, one made by Hyundai Translead, a manufacturer of commercial trucks and trailers, domestic containers, container chassis, and converter dollies for the North American market, that had invested in a new aluminum die-casting plant in Tijuana; and the other by Toyota that added capacity of its factory that builds Tacoma's.
The Toyota manufacturing facility in Tijuana produces the Tacoma midsize pickup, mostly for the U.S. market and has an output totaling roughly 63,000 units yearly.
In 2014, Toyota invested $11 million dollars and added 70 more employees to the already over 1,100 employee base.
Hyundai Motor Co. already has three manufacturing and assembly plants in Tijuana, growing constantly their investment in the last 20 years since they arrived in Baja California. Hyundai Translead, established in 1989 its headquartered in San Diego, CA, across the border. Hyundai employ almost 2,000 people in all of its plants in the city.
The new Hyundai die casting plant represents an investment of $9.78 million and is producing engine blocks, cylinder heads, and transmission cases, in a total volume of 900,000 units/year. It was created around 300 new jobs.
Also this year during a trip to Asia, a delegation from Baja California headed by Governor Vega De La Madrid, negotiated with different Korean manufacturing corporations the possibility of new investment projects to the state for the next year.
They talked business opportunities with corporative directors for Hyundai, Hyosung and Kia, second subsidiary of Hyundai Motor Company.