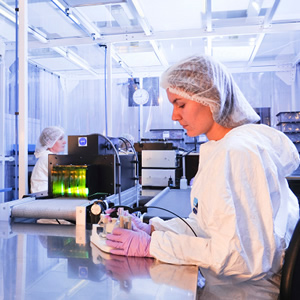 By Adina Moloman
Mexico, as a new market for the medical device industry is providing the sector with consistent revenue growth, so the foreign direct investment in this sector is in constant growth. In particular, the Tijuana medical device industry has experienced significant growth over the last ten years and is expected to continue this trend. The industry reached approximately US 1,7 billion imports in products and services this year. Currently there are 45 transnational medical device corporations located in the city, and the industry contributes to around 32,000 Tijuana Manufacturing jobs.
At least four medical device companies have announced new projects in Tijuana in 2014 alone and others have made investments in the area to expand current operations such as: Greatbatch Medical, CareFusion Corp., Phase 2, Surgical Specialties, etc.
Greatbatch a global producer and supplier of batteries, capacitors and components used in implantable medical devices decided to transfer from its U.S. facilities three product lines of vascular and portable medical devices to its manufacturing facilities in Tijuana. The transfer will be completed in the next two year. The total investment in Tijuana is of $35 million dollars.
CareFusion Corp., a global manufacturer of patient safety-focused medical devices like smart infusion pumps and automated medication administration cabinets expanded this year its operations manufacturing in Mexico. The expansion consisted in a $6 million investment in a new manufacturing facility and an additional investment of $14.5 million in a new production equipment, including new clean rooms equipment, a molding plastic and silicone injection unit, automatic valve assembly NAC, 80 numbers of assembly, and 11 automated manufacturing cells. This expansion means around 100 new direct jobs in the city and the expectation of adding another 500 over the forthcoming months.
Phase 2 Medical Manufacturing Inc., a contract manufacturer of single-use medical devices, that offers product development, cleanroom injection molding, cleanroom manufacturing, assembly, testing, packaging, shipping, and sterilization services to its medical device customers, announced at the end of July 2014, the opening of its 30,000-sq-ft facility in Tijuana. The facility includes a 3000-sq-ft ISO Class 8 cleanroom for the assembly and packaging of single-use medical devices and also will begin offering molding services at its headquarters.
Surgical Specialties a global manufacturer of dental sutures and surgical supplies, also announced an investment of $11 million in its new facility manufacturing in Mexico, a 173,000 square feet facility located in CPA´s Tijuana business center. Initially the new plant will produce blades and sutures for surgical use, and is expected to create 900 direct jobs over the next two years in Tijuana.